MY FOR SALE PAGE
1978 Ford Mustang II... For sale as parts or complete.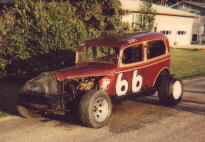 It has a 8 inch rear with traction bars, and t-tops. The car is mostly complete, missing only some parts. The body has no thru rust, only surface spots. All glass is intact expect the wind shield.
Click the text below to view some pics of the car.
Suspension: leftfront.jpg, leftfront2.jpg, leftrear.jpg, rightfront.jpg, rightfront2.jpg, rightrear.jpg
Interior/Cage: battery.jpg, cage.jpg, cockpit.jpg, cockpit2.jpg, fuelcell.jpg
Profile Pics: front.jpg, front2.jpg, leftside.jpg, rightside.jpg, opendoor.jpg, rear.jpg
This car sold as is, no title, bill of sale only. $500.00 Email gotra66@yahoo.com
Mustang Rims for sale: 390mm X 150mm with Brand New Michelin Tires. $300.00 Email gotra66@yahoo.com
Mustang GT rearend for sale: 7.5" from 1983 Mustang. Posi with 3.43 gears and lakewood traction bars. $250.00 Email gotra66@yahoo.com